Even beginner drivers know how important oil is to a car. It keeps the engine alive, protects it from all possible kinds of damage, and maintains its performance. However, with such an abundance of products in the market, not everyone knows how to pick the right engine oil. Here we gathered the best engine oils for diesel-powered engines that will make your engine run like a charm in the long run.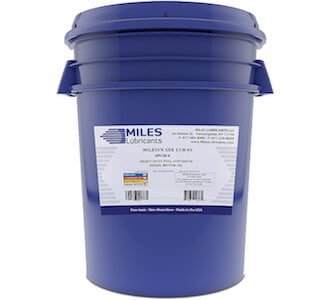 Though Milesyn isn't a widely known brand, their products can compete with some bestsellers. Milesyn SXR 15W40 API CK-4 is one of their best engine oils. There's no more versatile engine oil for diesel-powered vehicles like this one. Compatible with almost any diesel engine, this oil meets the performance requirements for most major diesel engine brands including Mack, Cummins, Ford, and many others.
With Milesyn SXR 15W40 API CK-4 you don't have to worry about your engine being clean and well-lubricated. It provides outstanding cleanliness and protection against wear at both low and high temperatures. Also, it has great anti-oxidation properties that allows enhancing oil's protective properties and prolong its life and thus reduce its consumption. It's an excellent choice for all types of diesel vehicles including passenger cars, trucks, off-highway equipment, and more.
If your engine oil doesn't do a decent job cleaning the engine parts from sludge, lubrication them or reducing stiction, Hot Shot's Secret Stiction Eliminator is what you need. It's a great way to fortify your engine oil and improve its protective properties. Every driver is aware of the harm stiction does to the engine. Unfortunately, most products out there that are used to clean the engine components, contain solvents that can cause damage to them if not removed shortly after they're added. This significantly reduces the effectiveness of such products. Stiction Eliminator doesn't contain any harsh agents and was designed to be left inside the engine for as long as it does its job. It was proved to remove twice as much more stiction than the market-leading engine oils.
The additive is a special blend synthetic cleaner and a unique carbon nano lubricant that makes it possible to keep all the parts in your engine that require lubrication, including oil pump, turbocharger, rings, pistons, clean and lubricated at the same time.
More and more drivers are opting for synthetic engine oils as they provide the best protection for all kinds of vehicles. If you're looking for a premium synthetic oil for your diesel engine, Castrol EDGE Euro Diesel Engine Oil 5W-30 can be exactly what you need. The unique formula changes the physical properties of the oil under extreme weather and driving conditions increasing its resistance to viscosity breakdown and providing better lubrication for engine parts allowing them to run smoothly. This reduces friction to a minimum helping your engine work like a charm for a lifetime even under constant pressure.
The oil doesn't only protect your diesel engine from all kinds of damage, it also boosts its performance so it gets only better with time.
Valvoline is one of the oldest producers of high-quality DIY engine oil in the United States. The Premium Blue Extreme is one of the best products in their product line. It's the only engine oil in the market that's been endorsed and recommended by Cummins, one of the world's largest diesel and alternative fuel engine manufacturers.
The oil's advanced formulation ensures a safe and rapid start in the most extreme weather conditions. It provides excellent protection against sludge deposits and does a great job at lubricating the moving parts, so your engine stays safe and sound for a longer period of time. Besides, it's compatible with all kinds of modern diesel engines including EGR and DPF systems.
For medium- and heavy-duty diesel vehicles that require maximum engine durability, Red Line 15W-40 Diesel Oil is the best choice. This oil was engineered to resist thermal breakdown for maximum protection meaning that if your car's engine gets too hot, whether because of hot weather, hauling or towing, you can be sure your engine doesn't get damaged. Increased detergent and antioxidant ability allows this oil to keep your diesel engine clean of contaminants like varnish, dirt, sludge, and soot.
Red Line 15W-40 is a synthetic diesel oil that was created to give your diesel vehicle the ultimate protection from all kinds of damage and superior lubrication for minimum friction.
All Red Line's engine oils use ester as a base oil to ensure they can withstand even the intense heat of a reaction engine let alone a piston one. With Red Line 15W-40 you can be sure that the engine of your heavy-duty vehicle will stay safe and sound no matter how hard it has to work.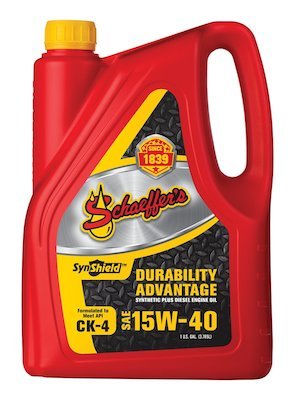 Schaeffer Oil is one of the leading companies in the lubricants market. With 180 years of manufacturing experience, they have produces a great number of outstanding lubrication products for all kinds of vehicles. If you're looking for a premium engine oil to give your diesel engine first-class protection and boost its overall performance, choose Schaeffer Oil SynShield Durability Advantage 15W-40. It's great for keeping your vehicle's performance at its peak even in the harshest conditions. The manufacturer included innovative anti-wear agents and anti-oxidants in this oil to ensure your engine is protected in the most extreme environments. The oil covers the moving parts with a durable thick film that keeps them protected from rubbing and wearing away and thus prolonging the engine's service life. No matter how severe operating conditions are, your engine will keep running in the smoothest way possible.
Mobil 1 5W-30 is another great synthetic engine oil designed to maintain your diesel engine in immaculate condition for years to come. With the advanced full synthetic formula, this oil maximizes your engine's life by keeping it clean from harmful deposits like sludge and varnish that if not removed can cause serious damage to the engine. It also provides excellent lubrication to the engine components covering them in a heavy-duty film that keeps them running smoothly. This reduces friction and heat between them and thus minimizes wear – the oil removes full surface contact between the moving components.
The oil's exceptional viscosity control makes it a great choice for any driver no matter what climate you live in – the oil will adapt to all weather conditions. Besides, it's also able to reduce stress on starting system components which is especially important at low temperatures. Mobil 1 5W-30 outperforms many conventional oils and exceeds the most strict industry requirements.
Liqui Moly 5W-40 makes an ideal pick for drivers who demand the highest possible level of protection for their diesel-powered vehicle. No crude oil was used in the making of this engine oil – it's fully synthetic. It's made only from chemical components that were modified to give the oil specific properties like thickness, flash point or acidity. That's why this oil's formulation is nearly perfect.
Liqui Moly 5W-40 boasts a number of great features that every driver is looking for in engine oil. It provides fast oil delivery even at below zero temperatures allowing you to start your vehicle quickly and easily without damaging the engine parts. The manufacturer guarantees a high level of lubrication and superior protection against wear under all weather conditions. Additionally, Liqui Moly 5W-40 significantly reduces pollutant emission from your diesel engine while saving oil and fuel – depending on the manufacturer's recommendations, the acceptable oil change intervals can go as high as 40,000 km.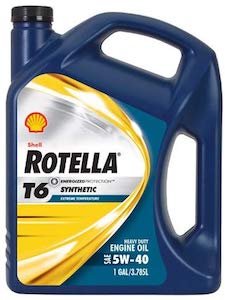 If you're a proud owner of a heavy-duty vehicle and you're looking for the best diesel oil to keep your engine protected in all weather and driving conditions, Shell Rotella T6 5W-40 Diesel Engine Oil can help you with that. Created by one of the most major manufacturers in the engine oil industry, Shell, this oil exceeds the required industry standards providing your engine with superior protection and improving its performance. Shell Rotella T6 boasts a significantly higher level of protection against wear maximizing your engine's life. Blended with high-quality dispersant agents, this fully synthetic oil protects the engine from contaminants, including soot, dust, dirt, etc. The innovative low-ash formulation makes this oil compatible with exhaust after-treatment systems helping maintain your car's emission compliance. Another great thing is that with Shell Rotella T6 you can save money on fuel consumption as it offers significantly increased fuel economy while effectively protecting your engine.
If you're looking for the perfect engine oil for your recent turbo-diesel vehicle, look no further. Motul 8100 X-cess 5W-40 is a great multi-purpose oil that's recommended for use in brand-new cars by many car manufacturers. It's fully synthetic meaning it's way more effective even than first-rate conventional oils. It means that this oil doesn't have any crude oil in it which results in better performance, enhanced mileage, and reduced wear in harsh weather conditions.
This oil is a multi-grade one, which means that it's able to adapt to low and high temperatures. It has a weight of SAE 5W-40 which makes it possible to use it throughout the year in different climates.
Motul 8100 X-cess 5W-40 has been reported to provide considerably reduced oil consumption saving you money while effectively protecting your engine from all kinds of damage including friction, heat, and wear, and boosting its performance to the maximum.
When you know what your vehicle needs, it gets way easier to choose the right engine oil that would only make it work better. Before buying any oil, always check your vehicle's owner's manual to make sure you get the oil that will contribute to the well-being of your diesel engine.